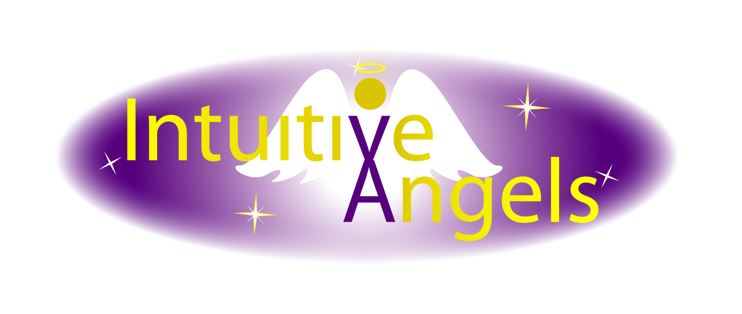 Intuitive Angels Certification Classes in Intuitive Development
The Intuitive Angels Certification Program offers in depth and powerful classes including:  Connecting With Angels and Arch Angels, The Chakra System, Angel Empowerment and Manifesting, Mediumship, Channeling, and Advanced Techniques. These classes are available in person, taught in a group setting or one on one, and online.
How Does the Program Work?
---
We offer certification classes online and in-person.  These classes can be taken individually or as the entire series package.
Those students who take all six classes will receive certification once they have passed a written exam that will be emailed to them following completion of the program.  With each class online you will receive:
 1.  Class Workbook (Printable PDF)
2.  A Power Point Presentation Video discussing the class topic
3.  Additional Videos of exercises, channelings or meditations used in class
4.  Any audio meditations pertaining to the class topic
Online students have access to the teaching materials 24/7.  This is a learn as you go, set your own pace type of program.
In person studies are held in groups or in private sessions.  Students will receive
1.  Class Workbook
2.  Viewing of  Presentation Video and Lecture
3.  Hands-On Exercises, Channelings, and Meditations
4.  Group Discussion
In Person classes are offered several times a year, individually and as the entire program. Each class is four hours long and costs $150. The cost for the entire six class series is $800. We do offer payment options. You can pay individually per each class, make payments, or pay in full for a discounted rate of $800.
---
How Do YOU Become Certified as an Intuitive Angel?
---
All six certification classes must be completed.  Each student must pass a written completion exam with Danielle to ensure all information is retained and understood.
Once certified, you have the opportunity to be a part of the Intuitive Angels team.  This involves hands on intuitive sessions with the public at Expos, Corporate Functions, Private Parties, Radio and more.  Exposure on this level gives you hands on experience as well as builds your confidence while interacting with different people in different situations.  While you work these events, you represent Intuitive Angels and the Intuitive Angels Certification program as a Student, but are allowed to pass out personal business cards or marketing material advertising your personal practice. Marketing material must be approved by Danielle Garcia before displayed at any event.
---
How Do YOU Benefit From Taking This Course
---
Low cost training for an exciting new career

Useful tools to add to your current modality or practice

Improve upon your personal intuition to assist you in life decisions


Learn amazing methods and connect with things you thought were not possible

Become inspired and learn to inspire others

Easy access to your teacher and mentor, Danielle Garcia, along with 14 day follow up support after completion of certification

Open a world of knowledge you never knew existed

Once Certified, you are welcome to audit any in person certification class for FREE.  That's FREE REPEAT CLASSES as long as they are taught.
---
Our Six Modules for Intuitive Angel Certification
Connecting With Angels and Arch Angels  (Class One)

– How to release blocks and heal with the assistance of the Angels
– How to tap into your intuition, open 3rd eye
– How to connect with your Guardian Angel and receive their messages
– How to give a Basic Angel Card Reading
Chakra System (Class Two)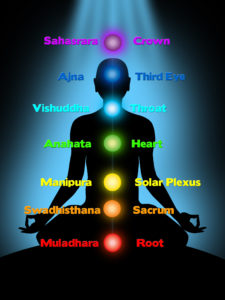 – How to ready the body's energies
– How each chakra works and where it is located
– How to balance and heal the physical, emotional and spiritual levels
– How to use tools (crystals, stones, pendulums, sound) to assist the healing process
Angel Manifesting and Empowerment  (Class Three)

– How to call in Angelic guidance to support your intentions
– How to manifest everything you want: money, health, love, peace, life purpose
– How to use Angel Empowerment in your daily life
– You will receive and Angel Empowerment healing and meditation
Mediumship  (Class Four)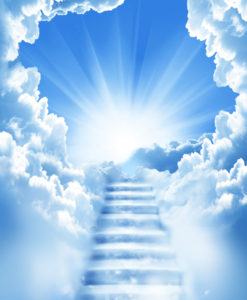 – Psychometry
– How to communicate with spirits
– How to protect yourself and establish discernment
– How to give a Mediumship reading
Channeling (Class Five)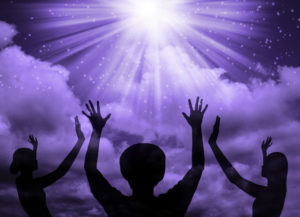 – How to open connection to the other side
– How to raise your vibration to receive channeled messages
– How to channel Angels, Masters, and more
– How to conduct a channeled reading
Advanced Techniques (Class Six)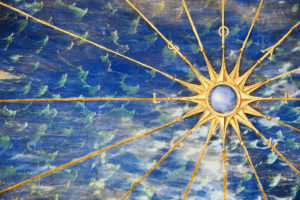 – How to deal with specific types of clients
– Advanced Angel Card Techniques
– Protocols to Create Your own Intuitive Practice
– Individual blocks and fears
I experienced both the live and online version of the Intuitive Angels class and found them both the be very helpful. With the in-person class, I enjoyed connecting with other students and the opportunity to really feel what it was like to do the energy work in each module. With the online class, I enjoyed having quick access to the videos and articles whenever I was in need of a reference or clarification. It was too hard to choose a favorite. I learned something significant from each one.
I appreciate that Danielle is a competent instructor as well as a gifted healer. I have experienced effective healers who were terrible teachers. The hands on training and written materials for the Intuitive Angels course were put together in a way that really expedites your growth. There is plenty of visual, audio, written and hands on exercises to fit a variety of learning styles.  
I used the Mediumship class tools to connect with my deceased loved ones and to do readings for others in person and online. I used what I learned in the Angels and Archangels workshop for daily guidance and to transcend a difficult financial situation. I used the tools in the chakras workshop to enhance my ability to use pendulums and crystals both work and business. 
The biggest thing I gained from the class was confidence in my ability to consciously connect with Spirit. I learned to trust my intuition. I was also empowered to continue my life journey in a way that feels more authentic and joyful. Many of the tools I learned from Danielle have become part of my daily ritual.
Stephanie Graham
What's unique about Danielle Garcia's Intuitive Angels classes is the way she engages with each student on an energetic level. You can feel her energy, along with that of her guides and angelic team inside your energy, supporting and encouraging you, as you open yourself up and connect with your gifts. When you are held in that space, there is no fear, no excuse, no failure. It's just you and your connection to Spirit.
And the magic doesn't end when the class is over. Danielle generously commits to her students' long-term success by marketing their services, offering public practice sessions and providing endless guidance and encouragement at the level they each need.
When you take your first steps with Intuitive Angels, you will immediately know you have found your path.
Cynthia Cairns