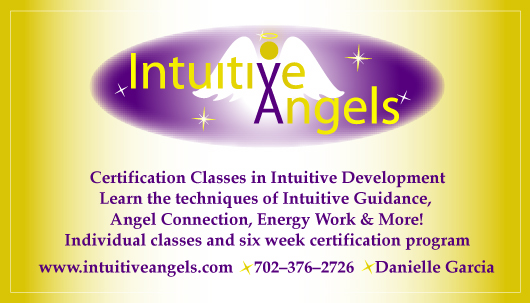 Individual Intuitive Angels Certification Classes
Our Intuitive Angels Certification Classes can be taken together as the entire series of six modules, or they may be purchased separately.  Many times only a few classes resonate with a student and that's just fine!  Remember, it's all about YOU and what YOU are looking for.
Each of the certification classes are $150.  This includes four hours of instruction through training packets, lecture, and exercises.  You may take each class in-person or online.  The online versions of each class are available to the student 24/7.  All you need to access the training server is internet.  For online training, you will download your training packet, watch Danielle's lecture, and then take part in a series of video exercises.  Online students will receive the link to the training server, login and password within 24 hours of purchase.
Remember, if you're interested in taking the entire series of six certification classes they can be purchased as a package at a savings of $100.  Purchase the Entire Program.
Congratulations!  Super thrilled to have you on board as a student!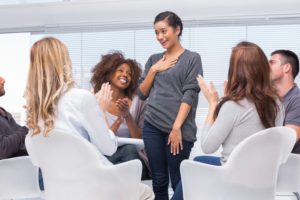 Remember, you can choose from:  Connecting With Angels and Arch Angels, The Chakra System, Angel Manifesting and Empowerment, Mediumship, Channeling, or Advanced Techniques.    Each class is $150.  If you are taking the class in-person, please make sure to check our Event Schedule for a date that works for you.