Oracle Card PLAYshop – Learn to Open to Your Psychic Skills
Are you ready to embrace your psychic awareness? Have you been interested in divination, but just wasn't sure how to pursue it? Are you apprehensive of learning this practice because you want to make sure you're opening up only to the light? Are you ready to dive deep into powerful personal spiritual work?
Come join us for an Oracle Card PLAYSHOP (all fun – no work) on Saturday, Feb 22 from 2pm – 5:30pm. This is designed to help you open to your psychic skills as well as establish a great foundation for working with cards.
We will be working with my all time favorite deck, The Energy Oracle Card Deck by Sandra Anne Taylor. Please bring this deck to class for our hands-on exercises. I have three decks available for purchase. You can purchase one from me for $15 – please reserve your deck early as numbers are limited. Here is the link to purchase on Amazon:
https://www.amazon.com/Energy-Oracle-Cards-53-Card-Guidebook/dp/1401940447/ref=sr_1_1?keywords=energy+oracle+cards&qid=1581364984&sr=8-1
• How to charge your deck
• How to connect energetically to the cards and develop rapport
• How to sync your third eye with the vibration of the card deck
• How to use the cards to deepen your psychic awareness
• How to do basic and intricate card spreads for yourself and others
• How to connect safely and set intention
• What the cards mean – both as they are created and through your interpretation
• How to read cards that present in a reversed state
This class delves into much more than just the mechanics of card reading. It assists each student to spread their wings and become comfortable with connecting with Spirit. The cards are a wonderful tool to use for our personal and professional lives.
Students will also receive an Oracle Card Journal for their continued studies at home. This is designed for one card draws to enlighten and enrich your spiritual path.
As an added bonus – Danielle will be
teaching a Mercury in Retrograde Spread. Great timing for the Cosmic Vibes at hand!
Cost for this PLAYSHOP is $75. You will receive a certificate of completion for this instruction.
7495 West Azure, Las Vegas NV 89130
Reserve your spot online to ensure your enrollment:
PLAYshop taught by
Danielle Garcia: Intuitive, Medium, Spiritual Counselor
. Danielle is a practicing psychic/medium and spiritual counselor with over twenty years of experience. She loves assisting her students in realizing their own natural psychic abilities.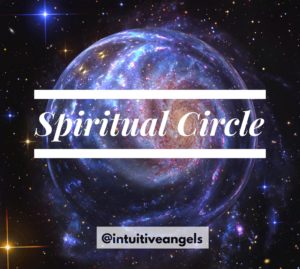 Spiritual Circle – February
Join us for an evening of connection, community and conversation!  This is a time to meet other like-minded light workers in an environment of positivity and high vibes. 
Our subject we will be focusing on this month is Mercury in Retrograde – what does it mean?  How do you deal with it?  What are the advantages of moving through this phase? 
We will be doing a release meditation to assist with the energies of Merc in Retro. 
This is a FREE EVENT.  Love offerings are appreciated, but not necessary.
Friday, February 28th
6:30pm
7495 West Azure Drive (downstairs meeting room)
Las Vegas, NV 89130
Please RSVP at this link:
https://intuitiveangelsbooknow.as.me/schedule.php?appointmentType=13163967
You may show up at the door, but your RSVP is appreciated for planning purposes.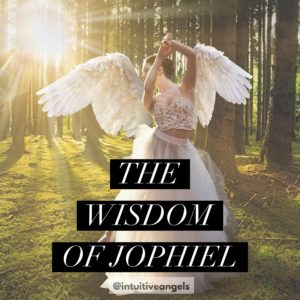 Enter a space of unconditional love and the energy of home as you enjoy an evening of messages from the Arch Angel Jophiel.
Jophiel is known as the Angel of Beauty. She has the ability to see and connect with the beauty in all things, situations and people. Jophiel is also the Angel of creativity and inspires us to use our originality and authenticity in everyday life. She encourages us to reach our soul potential and achieve our goals and dreams.
Conscious trance channel and psychic/medium, Danielle Garcia: Intuitive, Medium, Spiritual Counselor, brings through the vibration of this beloved Arch Angel at this gathering of love and light.
The evening will include a channeled message designed specifically for those who attend as well as answers to individual questions asked by the audience.
Wednesday, March 4th
6:30pm
$30
7495 W. Azure, Las Vegas 89130
Register at the door OR guarantee your spot online at https://intuitiveangelsBOOKNOW.as.me/?appointmentType=13164523
.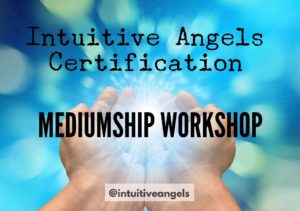 This interactive class is designed to help you understand more about Mediumship and to develop your ability to connect with those who have crossed over.
During this introductory workshop, you will learn methods of connection including:
• How to connect with loved ones from the other side
• How to communicate with spirits
• How to discern different energies and establish protection
• The crossing over process
• Connection through the method of psychometry (objects and photos)
For the psychometry exercises in class, please bring a few photos of deceased loved ones as well as personal items that can be used to read their energy.
Examples of personal items can be: jewelry, watches, wallets, hats, etc. – something that has been handled by the loved one frequently and would have an imprint of their vibration.
This workshop is limited in size and will count towards certification credit for the Intuitive Angels Certification courses. Please reserve your spot today.
Sat. March 7th
1-5:30pm
$150
7495 W Azure Dr, Las Vegas 89130
This class is class four of six in the Intuitive Angels Certification Series for Intuitive Development. You will get credit towards certification by taking this class. In addition, Danielle offers you 10 days of email support after the workshop has ended. So often when you take attend a seminar or workshop questions come up after class is over. Danielle will answer your questions that come up about the class by email for ten days after the workshop's conclusion.
Sign up online at: https://intuitiveangelsbooknow.as.me/schedule.php?appointmentType=13164323
⠀